Senior Citizens Women Home
We are running Senior Citizens Women's Home. Beneficiaries are in the B.P.L list. Priority is given only for such kind of people. Periodical treatment and Physio- therapy is given. Periodical medical check-up is done to them and the level of their Blood pressure and sugar were noted. The medicines and tablets are given as per the advice of physicians. Yoga classes were conducted. At OAH we pride ourselves on providing our residents with best-practice service, aiming to meet their physical, psychological and spiritual requirements. Our staff expertise, knowledge, caring and understanding approach provides day to day support and encourages residents to lead a full and enriched life, through meaningful experiences.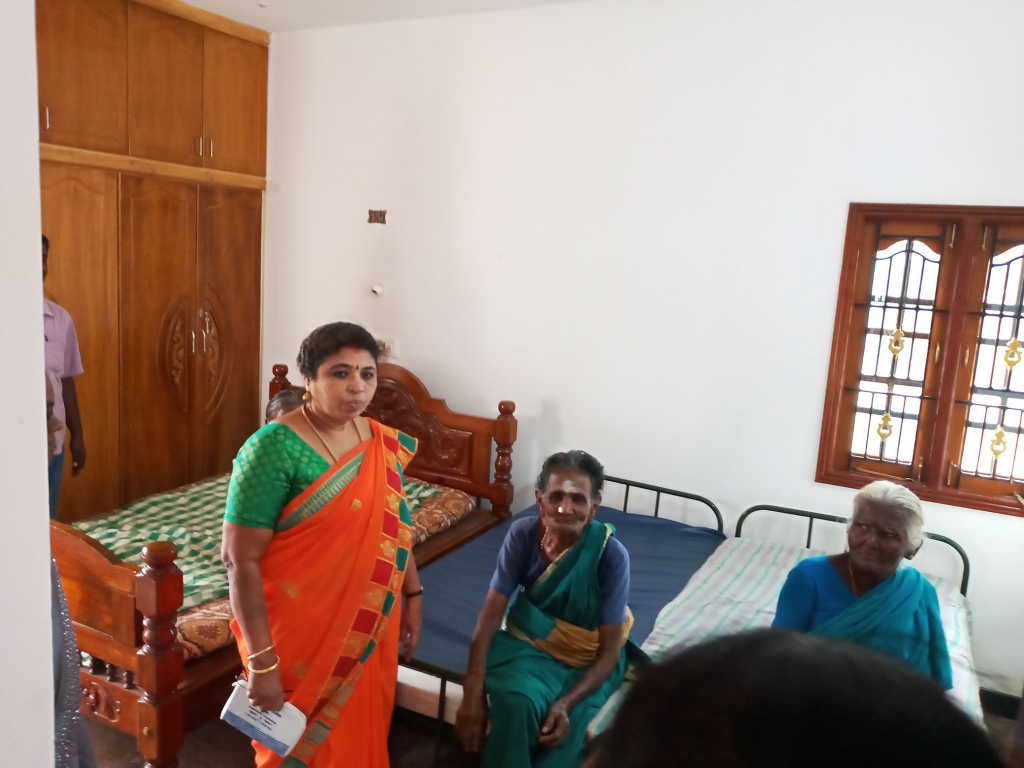 GNS gives complete care of the residents like medical checkup, clothes besides nutritious food and shelter.   In addition to this, they are also provided with reading room facilities with newspapers, magazines, etc and recreation facilities.
Special meals were provided with sweets during the festival and special occasions. Cultural programmes were arranged on the eve of Elder`s day.